Insurance Solutions
Insurance Cover for those who provide professional advice or services.
Does your business provide advice or skilled services? If you do, a claim against you for incorrect advice or services could set your business back severely or lead to insolvency.

Independent

Complimentary policy reviews

No hidden fees
What Makes CMX Different From Other Insurance Brokers?
At CMX insurance, we provide insurance solutions to businesses who provide professional advice or services. Our underwriting background sets us apart. Before we were business insurance brokers, we were underwriters working for Insurers. Brokers would send us their proposed cover for their clients to make sure that what they were selling was going to provide the appropriate coverage. As we were subject matter experts, we thought: "Who better to look after clients than us?" And so, we established CMX Insurance, a different kind of business insurance broker.
Professional Indemnity Cover
If you're in the business of providing professional advice or services, professional indemnity cover protects your business from:
Clients suing your for damages
Cyber Liability Cover
Odds are your business will be the victim of a cyber attack or cyber crime – and the costs could be staggering! Cyber Liability Insurance Cover helps mitigate the costs associated with business interruptions due to hacking, ransomware, phishing attacks (also known as social engineering); and other forms of cyber crime.
With the proper cyber liability cover in place, you'll be able to pay for IT fixes and other expenses to recover from cyber attacks impacting your business. Get the peace of mind you deserve with cyber liability cover from CMX Insurance.
Fin Tech Insurance
Financial Technology (aka FinTech) has emerged as the new kid on the block in the financial services sector.
We understand the risks associated with taking traditional financial services provided by banks and intermediaries, applying today's technology and innovation to enhance the delivery and usage of financial services. If you are a FinTech startup or an established service provider speak to us about a tailored insurance program to manage the exposures facing your business.
Case Study:
Claim Against an Advertising Agency
A claim was issued against an Insured Advertising Agency for damages suffered by a baby food manufacturing client.
The client provided strict instructions for the ad copy to include that the product did not contain nuts. The client approved the final copy which was to run in a Parenting Magazine. Unfortunately, the copy which was ultimately run included the pre-amended draft which failed to mention that the product did not contain nuts. This error was put down to a miscommunication between the agency's staff.
The client sued for damages of $230,000 for a drop in sales as a result of the incorrect ad.
The agency's insurer settled the matter at mediation for $180,000 plus $40,000 in legal costs.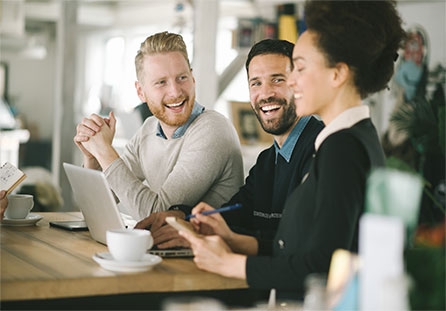 Review your Insurance Cover
Does your insurance program need a fresh set of eyes? Are you getting the most out of your insurance program?
We often find that insurance buyers are made aware of deficiencies in their policies when its too late, i.e. when their claim is denied by the insurer. One size does not fit all when it comes to insurance policies.
All too often "off the shelf" insurance products don't cater for risks specific to your business.
CMX can provide obligation free review services, such as:
Review and audit of your existing insurance program or policies.
Identify uninsured risks and assess the impact it may have on your business if untreated.
Examine your claims history and explore the potential benefits or risks associated with adjusting your deductibles.
Explore your risk tolerance and help you use insurance as a risk transfer tool.
Speak to your CMX insurance solutions specialist about how we can help with your risk. Level 4, 309 George Street Sydney NSW 2000